Willow Tree Healing House
Fall In Love With Taking Care Of Yourself
Full-Service Holistic Wellness Clinic & Apothecary
Looking for Turmeric Oil, Digestive Bitters, or Sleep Aide Products?
Shop Holistic Wellness Products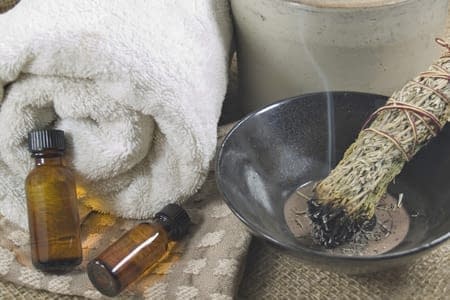 Heal Your Body, Mind, Soul, and Spirit
Willow Tree Healing House was founded by Joelle Arbeau-Brophy as a full-service center for natural healing solutions. Our Hinton, AB-based clinic offers a broad range of holistic wellness services. Joelle is a Homeopathy Practitioner, Herbalist, Medicinal Cannabis Practitioner, Shaman and a Reiki Practitioner. She also specializes in Applied Kinesiology Muscle Testing, Homeopathy and holistic earth medicine.
We target all aspects of your being – body, mind, soul, and spirit. Our underlying philosophy is that all 4 components are connected and are essential in keeping a balance to obtain optimal peace and wellness.
Joelle constantly improves her knowledge of holistic wellness. In the near future, she plans to utilize the medicine wheel for healing ceremonies and workshops. She is a staunch advocate of empowering the teachings of the sacred feminine which have been suppressed since the colonization of the new world.
Upcoming Events
October 5th, 2019 – Walk To The Beat of Your Drum Rhythm – Shamanic Drumming Course.
October 19th, 2019 – Moon Lodge – Red Tent Workshop – Information Session.
November 2nd, 2019 – Cleansing with Earth Medicine – Natural Beauty Product Workshop
Full/New Moon Ceremonies – TBA
DIFFERENT PATHS TO WELLNESS
Nutrition
Our company strongly focuses on nutrition because there is a major connection between the food we eat and our overall health and wellness. We can provide you with a customized diet, counter your food allergies and intolerances, as well as address any nutritional deficiencies you may have.
Exclusive Services
Although our business is relatively new, we are the only clinic in the area that offers a unique line-up of holistic wellness services. For instance, we perform Shaman healing, Applied Kinesiology Muscle Testing( Food Intolerance Testing, Hormone Testing, Heavy Metal Testing and Emotional Testing), Nutritional Therapy, Medicinal Cannabis Consults and Flower Essence Therapy. We provide a 2-hour initial consultation, so that you have a clear idea of what to expect on your journey to wellness.
Learn More About Our Holistic Wellness Services
Shamanism
We offer shamanism services, a form of energy work rooted in the indigenous Incan civilization. Our founder Joelle learned this method by personally studying under shamans who have all studied world traditions with effectiveness shamanic wisdom's from Peru, who are expert teachers, that have created worldwide circles of kindred spirits.  We have a 24 ft Sioux Style Tipi where lots of healing and ceremony takes place.
Tranquil Sanctuary
Our clinic serves as a sacred place where our patients can feel comfortable. Furthermore, our founder is a genuinely empathic person who wants to educate others on ways to achieve wellness.
Learn More About Our Wellness Clinic
All Ages

Although the majority of our patients are adults, we gladly welcome individuals of all ages, from children to senior citizens.

Battling Illnesses

Our clients visit our clinic for a variety of reasons, such as simply feeling unwell, irritable bowel syndrome (IBS), depression, autoimmune diseases, diabetes and high blood pressure.

Ancient Techniques

Our practices have withstood the test of time, and some have been widely used and dated back to the Ancient Greek/ Roman and Incan civilization eras.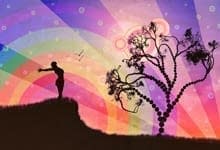 Joelle used to work in several government agencies such as social work, mental health and mainstream medicine. She discovered her passion for helping people. She saw firsthand the ineffectiveness of "band-aid medicine" and felt constrained by the government's rules, prompting her to establish a clinic that specializes in internal wellness.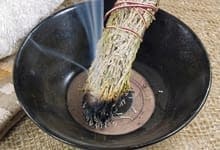 More people are starting to realize that mainstream medicine is simply not working. This is why we want to educate our clients with our vast knowledge and offer them natural, effective ways to reach the ultimate peak of health and wellness.
WISE WORDS FROM HIPPOCRATES
The natural healing force within each of us is the greatest force in getting well."
"Let food be thy medicine and medicine be thy food."
October 5th, 2019 – Walk To The Beat of Your Drum Rhythm – Shamanic Drumming Course.
October 19th, 2019 – Moon Lodge – Red Tent Workshop – Information Session.
November 2nd, 2019 – Cleansing with Earth Medicine – Natural Beauty Product Workshop